Solutions for Healthcare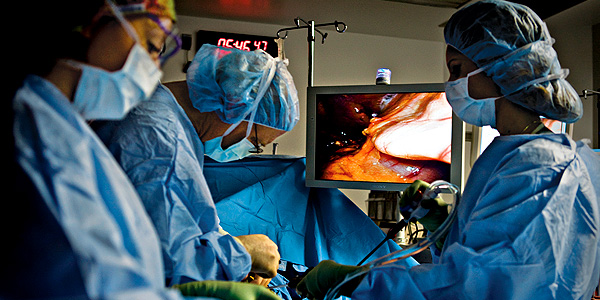 The quality of healthcare can be further enhanced with better patient entertainment systems, remote consultation and collaboration, diagnostic imaging, and integration with patient information systems.
Linked with the DVStor recording and playout system, Pelican lets medical professionals archive entire procedures for months or years, for legal compliance, or training purposes.
Recorded clips can be viewed online using the unique DVStor Timeline Content Browser. Desired clips can be exported to your desktop using a number of standards-compliant formats including QuickTime, MPEG-2 TS and ".mpg".