IP Video Solutions
Pelican Video Systems offer you the latest in cost effective and flexible solutions for high quality video distribution. Ideal for corporate, governent, hospitality, and entertainment applications. Built on robust linux platforms and backed by years of experience in professional television product development, fully scalable systems are available to meet virtually any requirement.
Solutions are highly modular and built around our Pelican family of compact video encoders and the Konnect Video Distribution & mananagement system.
Pelican
Pelican presents the latest evolution of compact, affordable video encoders. Supporting H.264 and MPEG-2, the Pelican family supports from low resolution "streaming" quality all the way up to 1080p high definition. Configuration and set up is a snap via a straightforward web GUI – allowing even non-technical personnel to get up and running without delay.
Pelican is ideal for any environment needing mass encoding and distribution of any resolution of video, SD to HD, such as professional broadcast, news, sports facilities, schools, healthcare, auditoriums and concert halls, as well as corporate training applications – all at a fraction of the price of similar solutions.
Built on a robust embedded Linux engine, running on a state-of-the-art DaVinci© DSP from Texas Instruments, ensures peace of mind. Remote update and upgrade means new features are as easy as a quick download.
Portable and Compact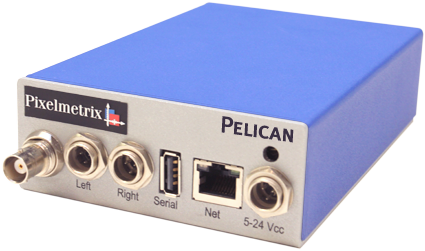 Pelican comes in a rugged portable unit –  about the size of a 3.5 inch hard drive. At under 5 watts, the fanless unit is quiet and cool.
Konnect Video Distribution System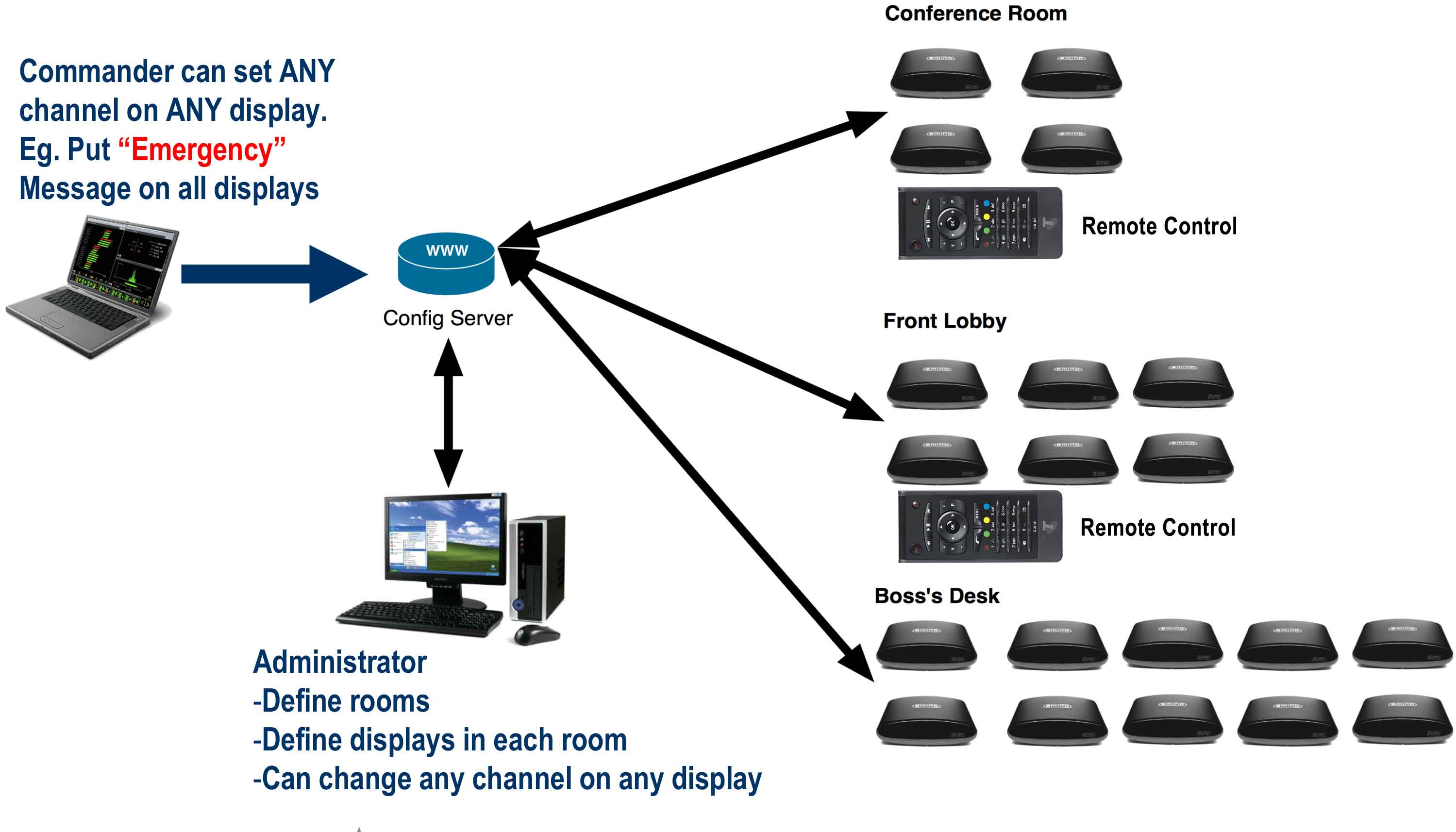 Traditional video systems using analog patch panels are cumbersome, inflexible, and suffer from the poor quality of analog video. However, while modern IPTV systems provide digital video quality, they are famous for being expensive and very complicated to set up and run.
Konnect frees you from the shortcomings of analog distribution. Using a straighforward HTML5 browser GUI, Konnect lets you decide which video goes where. Multiple video streams can be distributed across the facility with the power of IP multicast. Built on the robust, Linux-base Amino set top box, virtual any resolution or bit rate is supported – from low res 'security camera' video all the way to full HD.