Streaming Media Solutions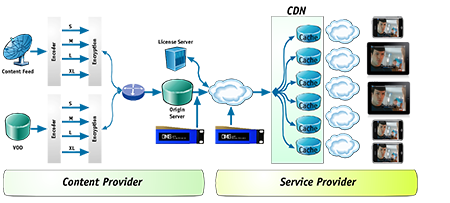 Today, everyone is talking about multi-screen delivery, over-the-top and streaming media. It is perhaps the fastest growing segment of the television world today – with content owners, professional broadcasters as well as public bodies and private companies all wanting to get their content out there.
Often called "adaptive bit rate video", these new TV services deliver content to the latest collection of devices – from the smallest iPhone, to the largest Smart TV.
The Key to Adaptive Bit Rate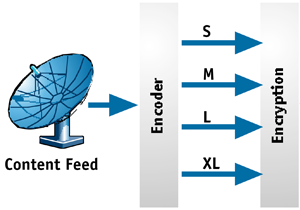 In an OTT service, content is made available in several bit rates in order to provide the best match to the capability of both the device's display and the transmission path in the network.
Each program must be encoded in several different bit rates – typically at least three and sometimes up to 10 different bit rates!
This means you need a lot of encoders.
Using professional-grade encoders from "the big boys" is certainly an option. However, today, the business model of OTT remains unclear: engineers have yet to explain to the CFO how OTT will make money.
Pelican Rack fitted with any combination of SD and HD encoders is an excellent way to get started with OTT without the risk of a huge financial investment.